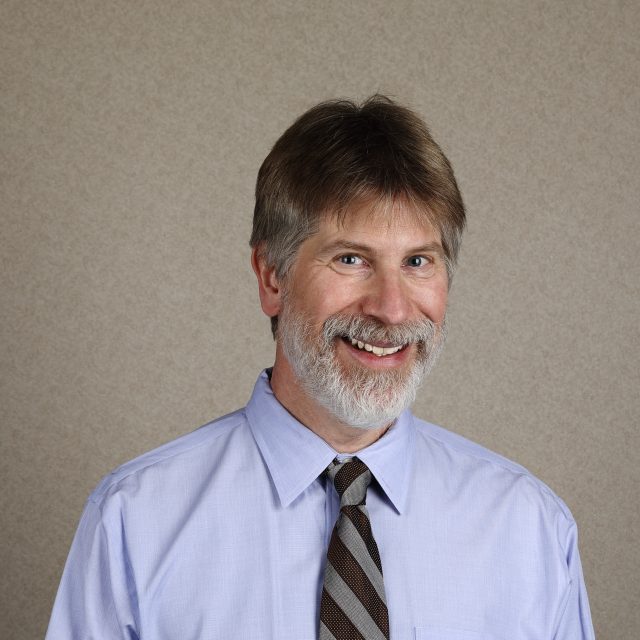 Stephen D. Ginsberg, Ph.D.
Head of Lab
Research Scientist, Center for Dementia Research
Stephen.Ginsberg@NKI.rfmh.org
Associate Professor,
Department of Psychiatry, Department of Neuroscience and Physiology
NYU Grossman School of Medicine
Ginsberg NYU Page
Stephen.Ginsberg@nyulangone.org
Ginsberg Lab
The Vulnerability of Neuronal Cell Types to Brain Disease
The Ginsberg Lab, led by Stephen D. Ginsberg, PhD, aims to understand mechanisms underlying selective vulnerability associated with the Alzheimer's disease (AD) spectrum. Our researchers extensively characterize individual populations of neurons from AD and Down syndrome (DS) models and postmortem brains from subjects diagnosed with no cognitive impairment (NCI), mild cognitive impairment (MCI), AD, or DS using high-throughput gene assays including laser capture microdissection paired with single population RNA sequencing (RNA-seq). We are studying individual 'interactomes' of vulnerable cell types and piecing them together into 'connectomes' which underlie memory and executive function decline seen in AD dementia with the intention of using these circuit maps to generate novel therapeutic approaches.
We are currently profiling selectively vulnerable neurons and comparing them to relatively spared neurons during AD onset and progression. Neuronal subtypes being profiled in animal models and postmortem human brains include basal forebrain cholinergic neurons, CA1 pyramidal neurons, and layer III and V frontal cortex pyramidal neurons. We are also analyzing selective vulnerability within the hippocampus by evaluating several different hippocampal neuron subtypes simultaneously. Parallel single population profiling studies are being performed in DS models and postmortem brains from individuals with DS, as they develop neuropathological changes associated with AD by early mid-life.
By understanding mechanisms driving the selective neuronal vulnerability and controlling these maladaptive responses may lead to the development of rational therapeutic approaches to abrogate dysfunction from interactomes to connectomes which are now being increasingly appreciated as endemic to neurodegenerative disorders. This design may provide a previously unavailable treatment approach to disorders, including AD, that are currently awaiting viable interventions.
Research Interests
The main goal of the Ginsberg laboratory is to understand the molecular and cellular substrates that regulate selective vulnerability of neurons to degeneration. A multidisciplinary approach of state-of-the-art functional genomics, including microaspiration of select neuronal types through laser capture microdissection and single population RNA-sequencing along with regional proteomics approaches combined with immunohistochemical and cell biological techniques is utilized as part of the experimental design. Particular emphasis is placed upon analyzing the interactomes of individual neuronal populations as a means of understanding the complex cascade of cellular events that occurs under pathologic conditions such as aging, Alzheimer's disease (AD), Down syndrome (DS), and mild cognitive impairment (MCI) as well as animal and cellular models of neurodegenerative disorders
Education
B.A. (Psychology) College of Arts and Sciences, Cornell University, Ithaca, NY
Ph.D. (Neuroscience) Mount Sinai Medical Center, New York, NY
Postdoctoral Training
Postdoctoral Fellow, Neuropathology, The Johns Hopkins University School of Medicine, Baltimore, MD
Postdoctoral Fellow, Molecular Neuroscience, University of Pennsylvania School of Medicine, Philadelphia, PA
Awards and Honors
2013 Margaret M. Cahn Research Award, Hudson Valley/Rockland/Westchester Alzheimer's Association NY Chapter
1998 Graduated cum laude in Psychology, Cornell University
Alumni Members
Judah Beilin, M.D.
Helen Chao, Ph.D.
Shaoli Che, M.D., Ph.D.
Irina Elarova, M.S.
Shaona Fang
Megan Gautier, Ph.D.
Seymour Levine, M.D.
Sai Charan Penikalapati, M.S. 
Arthur Saltzman
Marissa Schafer, Ph.D.