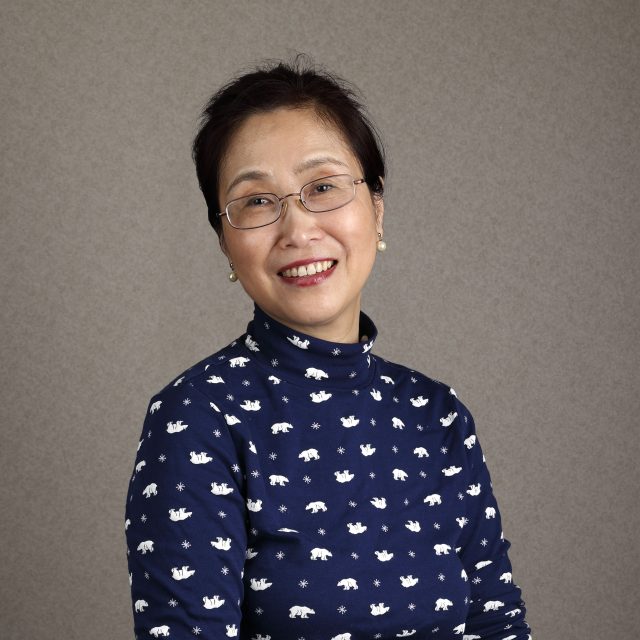 Ying Jiang, Ph.D.
Jiang Lab
Jiang Lab
Endosome Dysfunction in Alzheimer's Disease: Mechanism and Role in Pathogenesis 
Endosomal anomalies are the earliest known Alzheimer-specific neuropathology, preceding regional deposition of β-amyloid by years in Down syndrome (DS) and AD. Dr. Ying Jiang has been extensively involved in the analyses of pathological changes of endosome at both cellular and mouse models of DS as well as AD. Recent studies using p38 inhibitor neflamapimod provide proof-of-principal for downstream effects on cholinergic rescue mediated at the endosomal level in various neurodegenerative diseases.
Research Interests
My primary research interests focus on the pathogenesis of various neurodegenerative diseases.  I have employed several mouse models, including Down syndrome, amyloid precursor protein (APP), Rab5 and APPL1 transgenic mouse models to investigate the mechanism by which dysfunction of neuronal endosomal-lysosomal system influences Alzheimer's disease onset.
Defined the role of amyloid precursor protein (APP) metabolite, APP-βCTF, in the dysfunction of the endosomal and lysosomal system using Down Syndrome fibroblasts from human patients and Down Syndrome mouse models.
Discovered that partial reduction of BACE1 expression can rescue Alzheimer's Disease-related endosomal anomalies and cholinergic neurodegeneration using the Down Syndrome mouse model.
Collaborated with pharmaceutical companies to assess the effect of p38 inhibition on Rab5 activation and its impact on Alzheimer's Disease using cell lines and mouse models.
Investigated the cellular and molecular mechanisms of a specific p38α inhibitor used in the ongoing clinical trial for both Alzheimer's Disease and Mild-to-Moderate Dementia with Lewy bodies, which showed promising results in the Phase 2 AscenD-LB study.
Developed new ELISA to detect Aβ and APP-βCTF for various cell types and mouse brain tissues.
Education
Ph.D. Binghamton University
Postdoctoral Training
Center for Dementia Research, Nathan Kline Institute, Orangeburg, NY