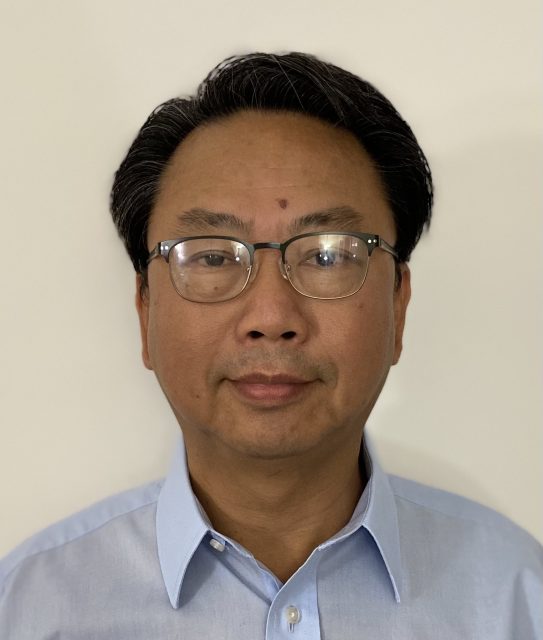 Dun-Sheng Yang, M.D., Ph.D.
Yang Lab
Research Scientist, Center for Dementia Research
dun-sheng.yang@nki.rfmh.org
Assistant Professor, Department of Psychiatry
NYU Grossman School of Medicine
Yang NYU Page
Dun-Sheng.Yang@nyulangone.org
P: (845)398-2173 (office)
Yang Lab
Restoring Defective Waste Recycling in the Brain as a New Therapy for Alzheimer's Disease.
Dr. Dun-Sheng Yang studies AD pathogenesis in the human brain and in mice at the molecular, cellular, and system levels. The Yang Lab focuses on how neurons degrade and recycle cell constituents via lysosomes—the process termed autophagy (self-eating). Additionally, they investigate the molecular basis for early and progressive corruption of this pathway in AD, which leads to build-up of neurotoxic proteins and ultimately neuronal death. Dr. Yang and his colleagues use AD models and novel transgenic in vivo reporters to evaluate lysosomal failure in the intact brain, which allow his team to validate innovative therapeutic approaches to remediate early failure of the autophagic–lysosomal system in AD.
Research Interests
Dr. Yang's research interests focus on aging, Alzheimer's disease, lysosomal storage disorders, neuronal autophagic-lysosomal system, protein aggregation and degradation, autophagy-related impairments in lipid metabolism, neuronal cell death.
Dr. Yang's primary research interest is to elucidate the neuropathogenesis of AD at the molecular, cellular and system levels using human AD brains and cellular and mouse models of AD and to explore novel therapeutic targets for AD. The research is currently focused on two integrated directions: 1) identification of impairments in the autophagic-lysosomal pathway in relation to abnormal degradation and accumulation/storage of proteins and lipids in models of AD; 2) translational research focusing on manipulating the autophagic-lysosomal system in AD models as a potential therapeutic strategy for AD.
Education
M.D. Medicine, Shantou University Medical School, China
M.S. Neuroscience, Sun Yat-Sen University of Medical Sciences, China
Ph.D. (Neuroscience), The Australian National University, Australia
Postdoctoral Training
Research Officer, University of Western Australia
Postdoctoral Fellow, University of Toronto
Research Associate, University of Toronto
Awards and Honors
1997 Co-recipient of the Second Prize of the Science and Technology Progress Award, Ministry of Education, China
1997 Co-recipient of the Third Prize of the Science and Technology Progress Award, Ministry of Education, China
1992-1995 Australian National University Ph.D. Scholarships